Yoshida-South Campus Map
This map shows where classrooms are located for liberal arts and sciences courses in Yoshida-South Campus.
To view details of each facility, click the name of building displayed in blue.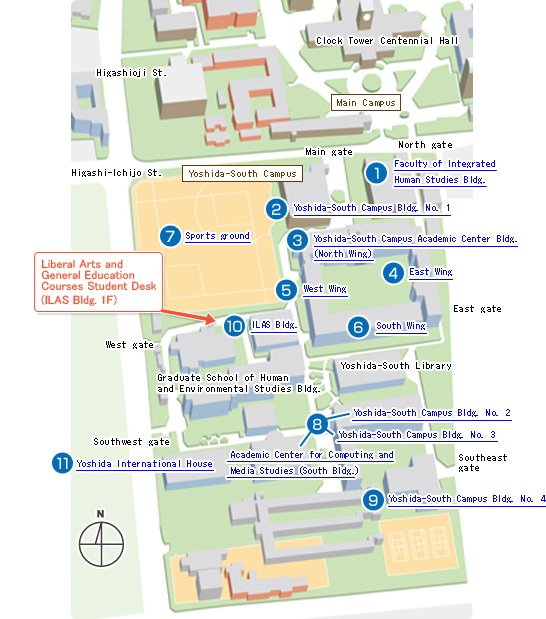 Please click on the name or the picture of building to see its inside layout, classroom capacities and available equipment (projector, microphone, etc.).